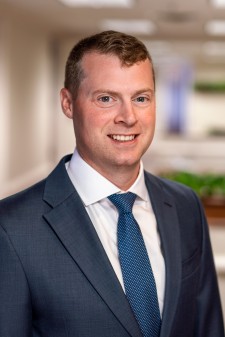 NEW HAVEN, Conn., February 6, 2019 (Newswire.com) - Jonathan R. Longobardi, an attorney with Neubert, Pepe & Montieth, P.C. was a recent guest lecturer at Western New England University School of Law for their Introduction to the Legal Profession course. The course is designed specifically for first-year law students. Attorney Longobardi worked with the students during an intensive week-long course to expose them to the practice of law. In an innovative simulation, student "law firms" handle a simulated legal matter, with practicing lawyers providing guidance as "senior partners."
Attorney Longobardi is a Western New England School of Law alumnus and is the current President of the School of Law Alumni Association Board of Directors. He is a civil litigation attorney at Neubert, Pepe & Monteith focusing on motor vehicle, premises, and professional liability defense as well as insurance coverage disputes.
About Neubert, Pepe & Monteith
Neubert, Pepe & Monteith, P.C. is a general practice law firm with offices in New Haven and Fairfield, Connecticut and White Plains, New York (www.npmlaw.com). Our team of attorneys possesses the exceptional legal and professional skills required to meet clients' objectives. The team's depth, talent, and dedication to client success allow Neubert, Pepe & Monteith to better serve clients locally and nationally.
Source: Neubert, Pepe & Monteith, P.C.